Exercise Ebook
On November 25 I tweeted (BRapNiche) that I'm in the process of writing an exercise ebook about exercise and fitness, expecting to get it back from the proofreader that week. At the time several people asked me for information about what kind of exercise ebook it is, etc. I felt reluctant then to spill the beans completely because I was shooting for a December launch, and I was nervous and afraid to do anything that would spoil things.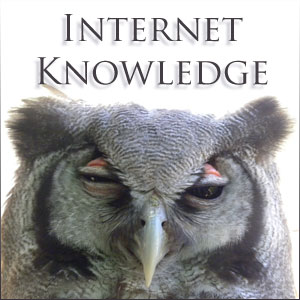 Exercise Ebook Delay
Over two months have gone by, and the development of my exercise ebook has become delayed. Yet, to my utter amazement, in the past couple of weeks, several people that I only know from online contacted me wondering why the delay and how things are proceding. I was thunderstruck that my exercise ebook should catch anyone's eye even before launch. I am humbled and appreciative, and I owe them (you) an answer why the delay.
I started working on my exercise ebook towards the beginning of 2009 in an organized framework with a clear schedule of finishing the work by the end of the year. I got delayed because of many reasons, personal and business, but one reason I will cite here. A door opened up for me in 2009 to advance my home business to a new level in another framework in which I find myself, indeed the main thing that I do online, (the main group of people with whom I work online).
Online Affiliate Marketing
I heard often from a mentor of mine that there are three ways that you can make money on the internet:
1) by selling your own products,
2) by selling someone else's products (online affiliate marketing), and
3) by selling ad space on your website.
Now, it is well known that online affiliate marketing is a bonefied way to make money on the internet. There is plenty of content, ebooks and websites, that devote themselves to the strategies of online affiliate marketing. Many people make their full livelihood from online affiliate marketing. Even the gurus (even the people who say that they are not really gurus, rather simple people who have had some success on the internet, you know who I mean…), each of them has a major product line of his own, and yet all of them have at least a side income through online affiliate marketing, marketing the other gurus' stuff.
Online affiliate marketing is an area where you can start without any monetary investment whatsoever.
Still, it seems to me if I am not making a mistake, my heart tells me that to be more than mediocre with online affiliate marketing, (and I personally require to be more than mediocre), that you need first (or additionally) to be well established with your own products, with your own readership and following. I have a good example of this, but I am hesitant to start mentioning names.
It was mainly for that reason that I started to write my exercise ebook on fitness, coupled with a natural desire to do good for others and share what I have.
However, a door opened up in a completely different framework which has the potential for me to establish myself in a major way, much more so than via a single exercise ebook, no matter how good it is. And fortunately or unfortunately the development of this other product line took up most of my working hours in 2009. In brief, I am working on a line of professional websites for sale, including a consulting service.
Regarding the exercise ebook, I am currently trying to organize the audio part, and I am waiting on the testimonials, and the subsequent steps that must be done before launch.
When will launch be?
Let's hope for mid March, so that it can really be before the end of March, just in time for spring. I hope so, we'll see.



Author: Boruch Rappaport

If you enjoyed reading the above, please consider following future tips and strategies by RSS reader, or Email delivery.