Coumadin — Warfarin
For the last five years I have to take Coumadin (Warfarin) regularly to keep my INR elevated and fixed.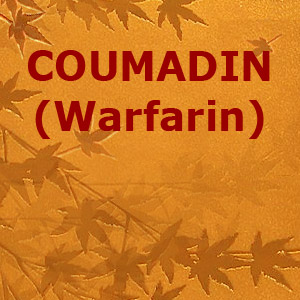 Coumadin Dose
A year ago I found out the hard way that I have to be stricter than the average Coumadin user in terms of the range that I can permit myself to sway up and down. Now, an INR which is too high is dangerous for anybody, but I discovered that the lower part of the range that my surgeon told me was acceptable, for me is not acceptable, and I have to be more exacting not to let my INR sway too much. At that point I switched from doing blood tests ~ once every three weeks, to twice a week.
Now, I am not a medical professional, and I'm not allowed to give medical advice, and you're not allowed to listen to me for such advice. But I will tell you a story that may be helpful to you. I found that when I started to break the one milligram pill into halves and started taking X.5 mg doses, that my INR became much more stable. Whereas before when I was taking for example 5 4 4 5 4 4 5 4 4 etc., when I checked my INR it was not uncommon that it was out of the acceptable range (for me) and bordering on being dangerous, when I switched to 4.5 – 4.5 – 4 – 4.5 – 4.5 – 4 etc., which on a weekly basis is more or less the same thing, I found that the INR level didn't fluctuate as much, and I always remained out of danger.
However, bounce it off your doctor.